We now only sell fruitcakes out of our house as well as online!
Fruit Cakes by Deb from Middlebury, Indiana
Definitely Not Your Typical Fruit Cake
We know what you're thinking about fruitcake. Forget it. You've never tasted fruitcakes like the tropical and chocolate flavored ones made by Deb Lee in Middlebury, Indiana. Really.
When Deb created her recipe in 1989 she made a dozen loaves to sell at a small crafts bazaar, all gobbled up in 45 minutes. Now, from October through December she bakes her original recipe, plus two variations: tropical, with macadamia nuts, coconut, papaya and pinneaple and chocolate, with walnuts, apricots, cranberries and raisins.
What makes our Fruitcakes your best choice?
We use only fresh and/or dried fruits and nuts (no candied fruits).
They are made fresh from scratch at home.
We keep them reasonably priced so you can treat yourself and others to the best.
Beautifully gift wrapped…Shipped Direct…Ready to Give!
* Prices may vary due to our current cost of fruit and nuts.
We welcome any size order and will ship anywhere in the United States.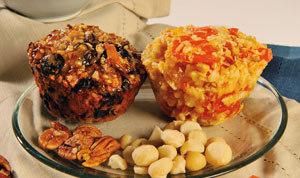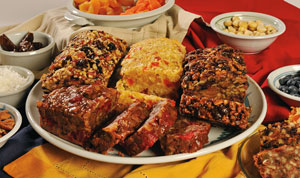 Macadamia Nuts
Coconut
Papaya
Pineapple
Mango
Chocolate
Walnuts
Apricots
Cranberries
Raisins
Pecans
Cherries
Pinneapple
Dates
Almonds
Blueberries
Cherries
Peaches